Hi again!
After many months hiding in the furthest borders of the Empire, the EscenaRYS lanistae are back into the fray once more. We had our crowdfunding campaign a year and a half ago, and we emptyed our chests; working under the whip we are finally getting enough sestertiae to face the much-anticipated relaunch. Gladiatoris lives!
Gladiatoris lives, that's true… but we have a lot of doubts. Many people advised us during the campaign, in Darkstone, BSK, BGG and other public forums: we listened to them and created our new prototype using their ideas. That's why we decided to have grey minis with coloured bases, why we changed the PAVIDUS marker or the Beast die, without losing any playability.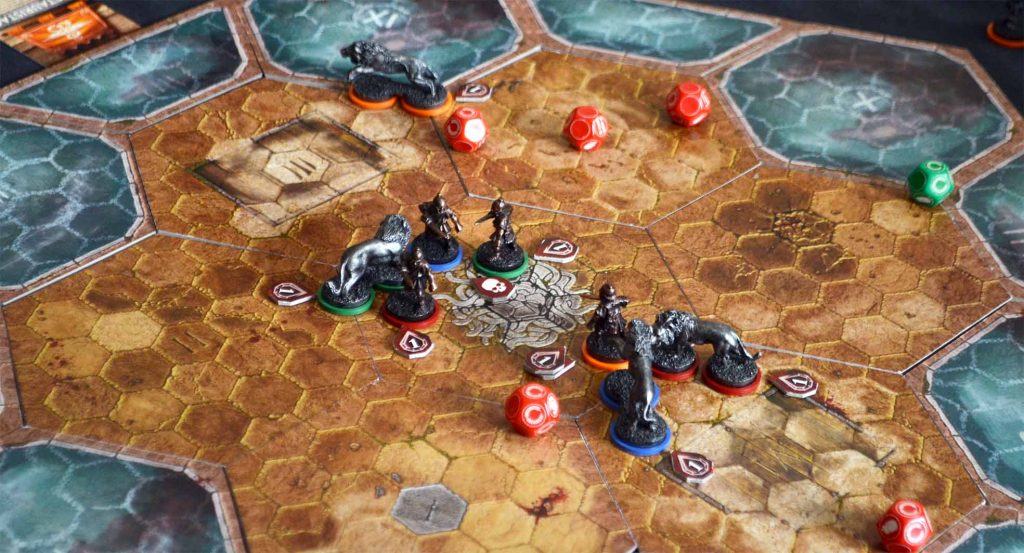 And now we need advice again, so we can relaunch the game in the most effective way possible. We go back to social media, to conventions and to Ludo's meetings so we can, finally free from our original misconceptions, design a feasible Gladiatoris that can be a reality in the shortest possible time (we've been playing with prototypes for nine years now!).
Our old team members will still be with us: Jaime González "Sector 6", who has been helping us with the new prototype, while still working on the game's graphic design; the illustrator, Antonio Manzanedo, his hands full of comissions; and 3DBreed, 3D sculptors for games like Skull Tales. And, lurking in the shadows, will be Gerardo Abad "Lanarch" and Miguel García "Orphebus"…
And, of course, we must remind you that, in charge of Gladiatoris' historical setting, we have our expert, Alfonso Mañas, whose next book we are working on. It's not only an illustrated manual explaining the various gladiator types; delving even deeper on ancient sources, Alfonso Mañas has surprised us with a new and interesting book that compile the existing chronicles of the Colosseum combats. It will be the basis for a series of game scenarios. The perfect book to initiate oneself into the world of gladiatura and recreate those documented fights in our brand new Gladiatoris arena.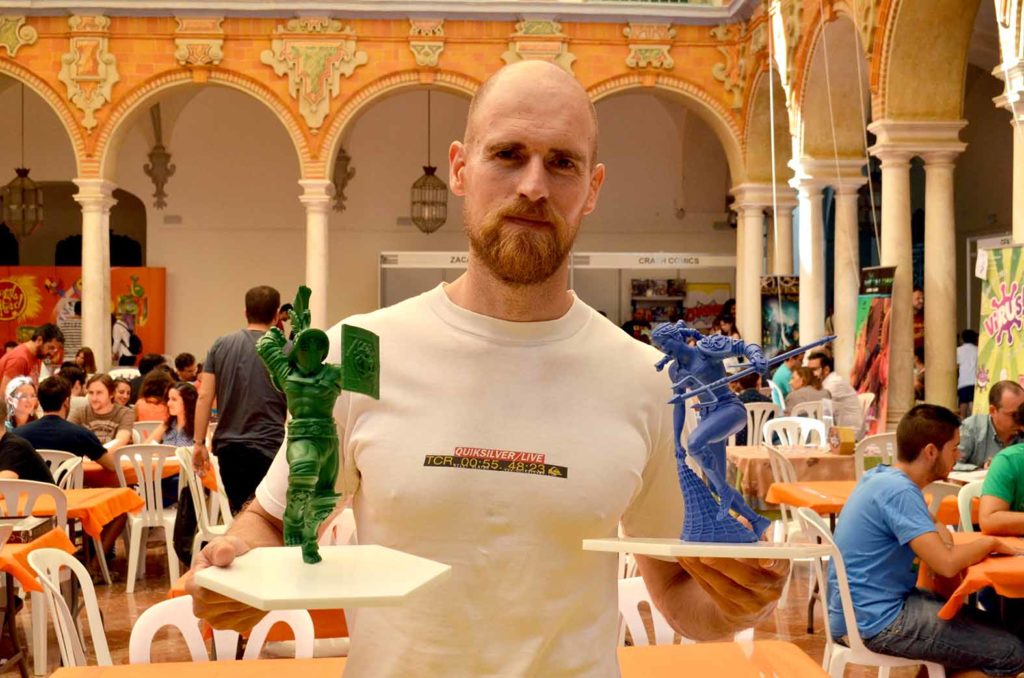 We want to go back to conventions, to annual leagues (our veteran friends from Reika are waiting for one) and, in short, to the excitement of rolling the dice and getting, against all odds, that much-needed critical strike.
¡Iugula!