The amphitheatre's gates open, and the brave gladiators enter the arena, ready to bet their lives on their skill…
to win the palms of victory!
Welcome to GLADIATORIS, the board game about Roman amphitheater's combats.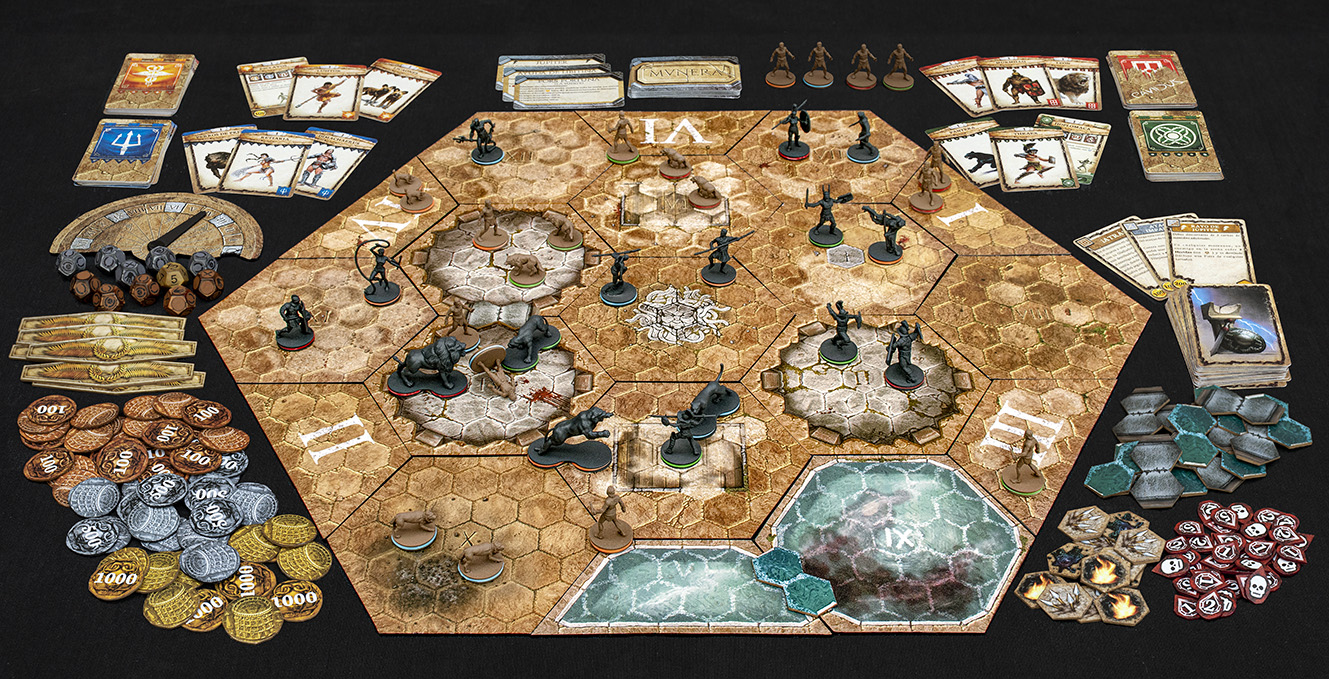 Introducing the new 2023 design!
Discover the game, join our friends list, and find the answer to all your questions.
GLADIATORIS has the utmost respect for the historical setting without sacrificing playability. Our superb design team has developed along the years the game they would like to play, featuring a detailed presentation and components of the highest quality!
You can already see up close the four gladiator schools:
we give you the red-coloured Scutarii (Great Shields), the green-coloured Parmularii (Small Shields), the blue-coloured Sine Scutum (No Shield), and the orange-coloured Petauristae (Acrobats)!
Welcome!